Are you in the market for a new smartphone but can't decide between Apple and Android? Then this blog post is for you. Today, we'll discuss the top reasons to buy an iPhone mobile. Whether it's the intuitive design, powerful specs, or impressive camera capabilities, there are tons of great features that make Apple products so popular.
Ready to find out why iPhones Mobiles are the right choice for you? And why buying an iPhone could be one of the best decisions ever made.
The First iPhone
The first iPhone was released on June 29, 2007, and was a game-changer for the smartphone industry. It featured a 3.5-inch touchscreen display, a 2-megapixel camera, and Apple's then-new iOS operating system.
The original iPhone was not without its flaws, but it laid the foundation for what would become one of the world's most popular consumer electronics devices.
Let's now look at some of the top reasons behind iPhones' enduring success and why you should consider them too.
The design:
The iPhone has one of the most iconic and easily recognizable designs on the market. Its sleek and seamless exterior is aesthetically pleasing and highly functional. The iPhone's design allows it to slide easily into your pocket or purse, making it the perfect device for on-the-go use.
Additionally, the iPhone's small size makes it much easier to use with one hand than larger smartphones, which can be cumbersome.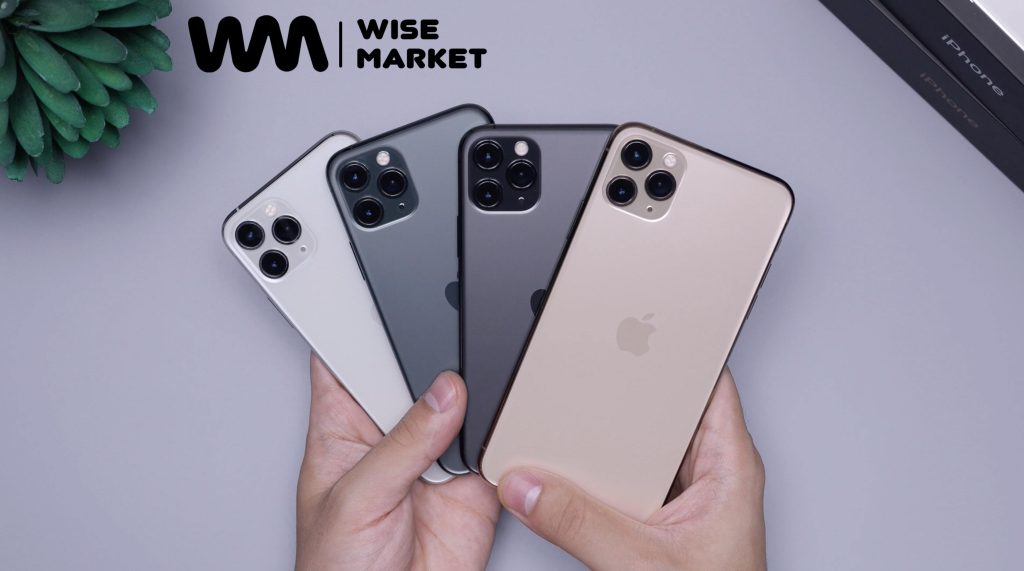 The performance:
When it comes to performance, the iPhone is in a class of its own. With the in-house Bionic chip, the iPhone is one of the fastest phones on the market. It's also one of the most energy-efficient phones, so that you can expect great battery life.
And with iOS, Apple's mobile operating system, the iPhone is even more powerful and responsive. Whether playing games, watching videos, or browsing the web, you'll enjoy a smooth and seamless experience on your iPhone.
The iPhone comes with more storage than most other smartphones on the market. It allows you to store more photos, videos, and apps on your device.
The cameras:
One of the best things about iPhone smartphones is the quality of their cameras. The latest models have some of the best cameras on the market and keep improving. Whether you're a professional photographer or like to take pictures, an iPhone can give you the power to capture amazing images.
The cameras on iPhones feature large sensors, optical image stabilisation and powerful filters that can help you take stunning pictures. iPhones also feature HDR mode, allowing you to capture more details in dark areas and bright highlights.
With their low-light capabilities, you can capture sharp images even in dimly lit environments. Plus, you can shoot higher-quality videos with 4K video recording capabilities than ever.
Battery life:
The iPhone has a better battery life than most other smartphones. Your iPhone can last up to four years with proper care and usage. Apple is continuously working to improve iPhones' batteries and has shown significant progress over time.
Apple also pioneered fast and wireless charging in smartphones and has helped smartphones reach maximum charging in a short time.
IOS software support:
iOS software support is one of the top reasons to buy iPhone mobiles. The latest iOS release always supports the latest iPhone hardware, so you can be sure that your phone will always have the latest features and security updates.
Plus, Apple's comprehensive support system means that you can always get help if you need it.
Security and safety features:
Another positive feature of iPhone mobiles is integrating state-of-the-art safety and security features in smartphones. Be it the facial ID, iris scanner, fingerprint scanner or safeguarding your data, Apple has always led the way.
The latest crash detection and calling for help via satellite features in the upper end of the iPhone 14 series speak volumes about Apple's commitment to safety and security. Currently, these features have limited application, but we can expect their wide availability in the future.
Buying the iPhone mobiles:
You can get the iPhones from Apple's website or their conventional stores. Several authorised resellers and online retailers are offering Apple products too.
Wise Market, Australia, is an online marketplace that offers refurbished, new and used smartphones, tablets and other gadgets. It has several popular iPhone models, from the latest to the old ones, which you can buy from here at the best terms and conditions.
Everything at Wise Market is available on a 13-month warranty and a 21-day money-back guarantee. You can browse through its various sections and pick your desired product. The company also provides free shipment and a price-beat guarantee.
The Future of the iPhone:
It is no secret that the iPhone has come a long way since it was first released in 2007. Each new iteration of the device has brought with it new features and capabilities, and today's iPhone is far from the original model. So, what does the future hold for the iPhone?
Many believe that the future of the iPhone lies in augmented reality (AR). With AR, users could view digital information superimposed over their real-world surroundings.
It could be used for various purposes, such as navigation, gaming, and shopping. Apple has already put some effort into this area with its ARKit platform, and we will likely see more AR features in future iPhones.
Another possibility for the future of the iPhone is an increase in biometrics. Biometrics would offer a more secure way to unlock one's device and be used to make payments or access sensitive data. We've already seen some biometric features on iPhones, so this is an area that Apple is interested in exploring further.
Of course, many other features and upgrades could be coming to the iPhone. Only time will tell what Apple has in store for its iconic device.
Conclusion:
All in all, buying an iPhone mobile is a great investment. From its impressive design to its outstanding security features, the list of reasons for choosing an iPhone over other mobiles is seemingly endless.
Whether you're looking for a device that can keep up with your lifestyle or offers features no other phone does, investing in an Apple device will always be worth it.
With plenty of different models and designs, there's sure to be something perfect for everyone who wants to switch and join the world of iPhones today.