Cardboard cartons have always been in existence since the time modern man began doing business in its modern sense. But back in those days, cardboard cartons were not as developed and attractive as they are today. But this has been an evolution just like it has been so for all other things on Earth since they began their journey. And the evolution of cardboard cartons has come a long way since then.
In this detailed, informative article, we will help you know more about printed cardboard cartons to help you have an overall better understanding!
How Do They Print the Cardboard Cartons?
Printed cardboard cartons today can be personalized and printed just the way you want them to be. But do you know how they print the cardboard cartons? They use a number of methods which are illustrated below:
Rotogravure also known as gravure
But before you choose your method of print for your printed cardboard cartons, you must know in depth the pros and cons of each type of printing. This will help you out with the best method at the most cost-effective prices.
The Most Popular of The Methods of Print
Of all the methods of printing on printed cardboard cartons, the flexographic printing method is given precedence over the others. Now, why is that so? And what is flexographic printing? It is a printing method that is used on rough and uneven surfaces. This makes it just the ideal method of printing on cardboard cartons. And believe it or not, it actually accounts for almost 40% of printing on cardboard cartons across the world.
The Flexographic printing method uses a printer that has a rotating cylinder with plates that are fully inked. These plates have images that have marginally raised images. The printer's cylinders rotate at high speed and pass on the image to the cardboard carton. Plastic or rubber is used to make the plates. It is used for applying ink to the surfaces of cardboard cartons.
The ink that is used for the procedure dries up quickly to prevent smudging and spoiling the whole look of the print. So naturally, the ink is water-based. Thus, they can be used on a variety of surfaces like cardboard, Kraft paper, linerboard, chipboard, films and also cellotape.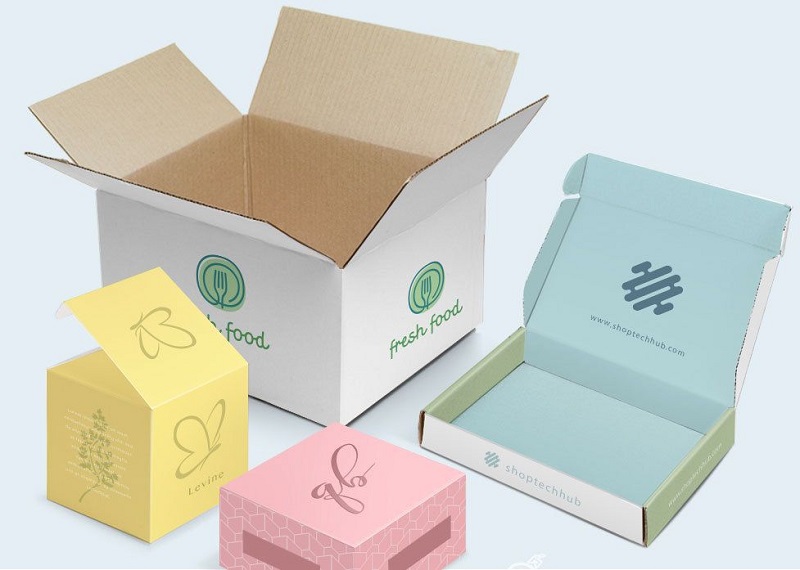 Why Would Flexographic Printing Be Chosen Over Other Methods?
Flexographic printing on printed cardboard cartons is the preferred method of printing for a number of reasons. They are:
Superior quality printing
It is extremely versatile.
It is highly cost-efficient.
Where Can Flexographic Printing Be Used?
Since you know what method of printing is popularly used on printed cardboard cartons, you must know where they can be used without any debate. They can be used for food packaging industries, labels used in various places and for wallpapers or gift wrappers. Patterns can easily be printed with this method.
The Role of Printing in Enhancing the Functionality of Cardboard Cartons
Printed cardboard cartons are much preferred these days. There are multiple reasons. They are able to appeal to customers at a deeper level and, thus, consumers are inclined to the products easily. It makes the brand more visible. And you also get a lot of your information regarding your product across to the consumer through the printed material on the box. Brand awareness increases your business, and the sky then becomes the limit.
The Types of Printed Cardboard Cartons
You will find a variety of ink types in the market. And you can use any one of them, provided they suit your purpose. The types are namely solvent-based, water-based, oil-based and UV inks. For flexographic printing, mostly water-based inks are used.
How To Choose Your Printed Cardboard Cartons?
While choosing your printed cardboard cartons, you must bear in mind a few aspects. You must check for its viability, your target customers, how it will help promote your brand, the size of your boxes, budget, logistics of the boxes, whether it is eco-friendly or not and how much business it can generate for you.
Conclusion
Overall, printed cardboard cartons are a versatile, cost-effective, and environmentally friendly packaging solution for a wide variety of products.